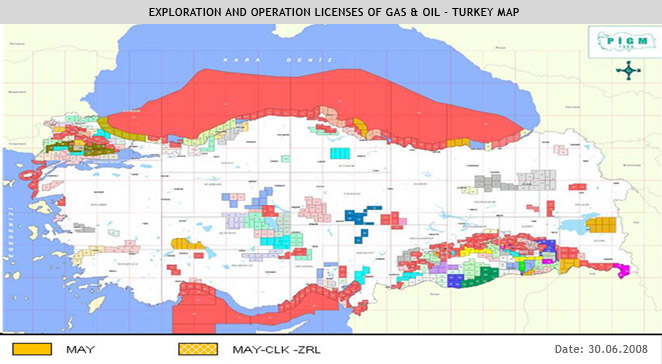 Maya Petrol is developing projects for gas and oil exploration both in Turkey and at neighborhood countries, with the world's well known companies. Our company is holding 25 exploration and operation licenses of oil and gas blocks in Turkey.
2 of these licenses are in Marmara – Thrace Region, Northwest - European side of Turkey, located about 120 km west of Istanbul and are about 100.000 hectare area. Those high potential and attractive exploration and production license blocks are being operated together with our partners Zorlu and Çalık Groups which are the biggest energy investors of Turkey. Rest of the licenses are in Southeast side of Turkey which is the main oil producing province of our country.
| | | |
| --- | --- | --- |
| | | By September 2008, gas production has started in Thrace exploration region and is being served to BOTAŞ pipelines. Those license blocks contain high gas reserves that are a very strategic and expensive consumer commodity in the area that is well developed industrially. Moreover, the gas potentials of Maya's license blocks in the Thrace Region are proven by geological & geophysical data. Gas in the area requires absolutely no processing and is easily being piped to the end users in the Thrace Region. |
The nearby fields have reached a production level of around 300MMm³ per year, recently announced a monthly income of US$ 17 million. The gas in the Thrace Region is sold at about $535 per 1000m3. It is viewed as a likely economic model for the Maya Petrol exploration license blocks in the Region.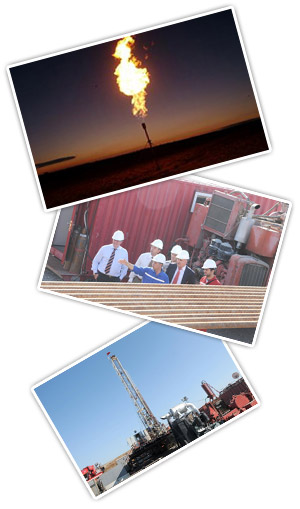 Exploration & Production
Turkey
The Marmara, Central Anatolian, Mediterranean and Aegean regions have been identified as the target areas for natural gas & oil transportation and distribution.
Thrace Basin
Maya Group has a 50 % share of two licenses.
One concession is in Edirne-Havsa area and the other is in Muratlı-Tekirdağ region.
A surface geochemical prospecting is being held in those licenses.
After completion and interpretation of geochemical survey, there will be an integration work together with geological, geophysical and previously drilled offset wells in the region.
Next year, Maya Group is planning to drill a well aiming to start gas production in the area.
Maya Group also follows to get some other licenses in Turkey for its future plans parallel to its mission and vision.
Syria
Exploration acreages are in Northern part of Syria.
Our aim is to act as a contractor for field rehabilitation-development in those old fields of Northern Syria.
MOU negotiations are continuing.

Iraq
Maya Group began working on the technical and commercial aspects of this project in 2006. An application for a license was submitted to the Ministry of Energy and Natural Resources and to the General Directorate of Petroleum Affairs. A Memorandum of Understanding regarding the development and implementation of the Project was signed with an International Group. Project feasibility studies including field work have been completed for the entire route of the pipeline.